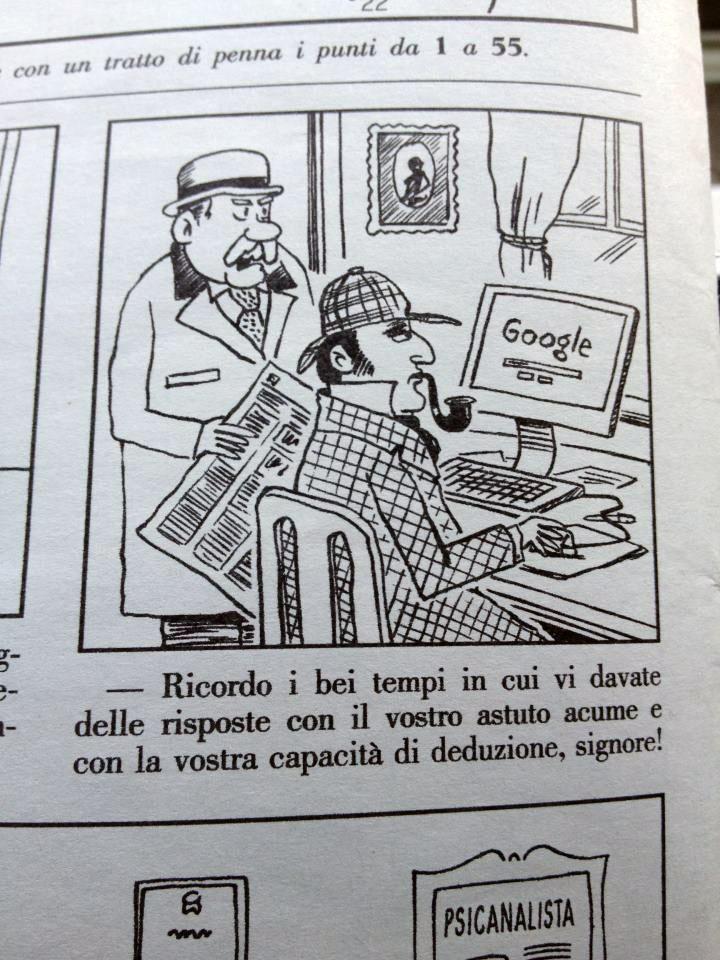 Prego, legga questo testo piccino piccino.
Dopo tre settimane senza parlare polacco o leggere almeno i nomi delle vie e gli strilli dei giornali, raccolgo tutta la concentrazione di madre temporaneamente riposata: se mi incarto a leggere
czszykrzyszy
(parola di mia invenzione ma esemplificativamente plausibile) sembra che non ci veda, mentre in realta' e' solo che non so pronunciare.
Prima riga con l occhio destro:
cz cz sz dz krz
...tutti giusti
Seconda riga con l'occhio sinistro:
Św ch
wię
że
czą
.. tutti giusti
Mi rilasso, trionfante.
Prego, indossi questi occhiali 3d e osservi su questo tablet le tre file di disegni, ciascuna rappresenta cinque animali, mi dica per ogni riga quale animale stands out.
Mmm.. coniglio, gatto, gallo, scimmia, scoiattolo...beh, il gallo ha due zampe, tutti gli altri no?.
The
- pausa da imbarazzo linguistico e conseguente smorzata voce che esala -
cock?
No signora, mi deve dire quale dei cinque animali per fila stands out, quale le sembra in 3d mentre gli altri sono piatti.
Ah, sorry, then its the cat!
Si ricomincia, bentornati su questo blog, da Varsavia!